Many attemps, three goals
Perišić, Gvardiol, and Livaja secure Croatia's success at Cyprus
08.10.2021.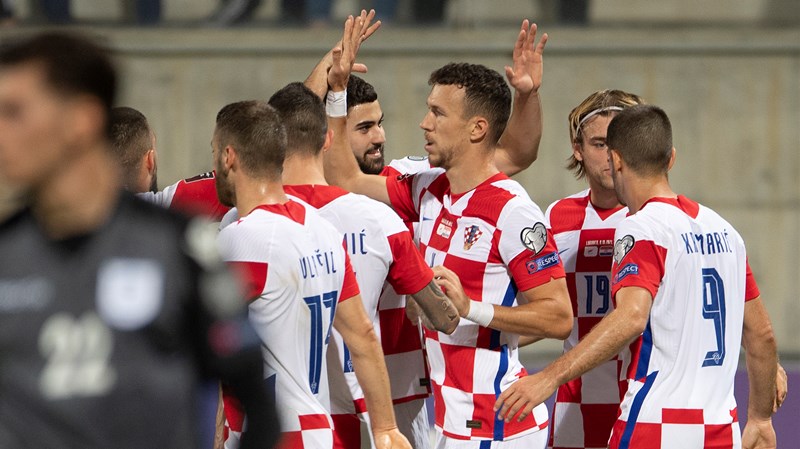 Photo by: Drago Sopta/HNS
On Friday, Zlatko Dalić's men continued their winning streak in the 2022 FIFA World Cup qualifying campaign.
CYPRUS - CROATIA 0:3 (0:1)
2022 FIFA World Cup qualifier, Group H.
AEK Arena, Larnaca.
Referee: M. Oliver (England)
Goals: 0:1 - Perišić (45+2'), 0:2 - Gvardiol (80'), 0:3 - Livaja (90+2')
Cautions: Artymatas (33'), Kovačić (33'), Avraam (44'), Stanišić (61')
Cyprus: Michael, Ioannou, Soteriou, Andreou, Avraam (61' Antoniades), Kastanos, Artymatas (69' Kyriakou), Psaltis, Papoulis (69' Loizou), Sotiriou (85' Kakkouli), Pittas (46' Tzionis). Head coach: N. Kostenoglou.
Croatia: Livaković, Sosa, Gvardiol, Ćaleta-Car, Stanišić, Brozović (84' Jakić), Modrić (84' Ivanušec), Kovačić (63' Pašalić), Vlašić (68' Brekalo), Perišić, Kramarić (68' Livaja). Head coach: Z. Dalić.
Foto: Drago Sopta/HNS
Following a very successful September, the Vatreni embarked on their October qualifying tasks celebrating a 3:0 victory over Cyprus in Larnaca.
After several visitors' opportunites, Kramarić appeared to give Croatia the lead on 23 minutes, but VAR disallowed his goal due to offside. However, Perišić finally broke the deadlock just before the interval, when captain Modrić brilliantly assisted him.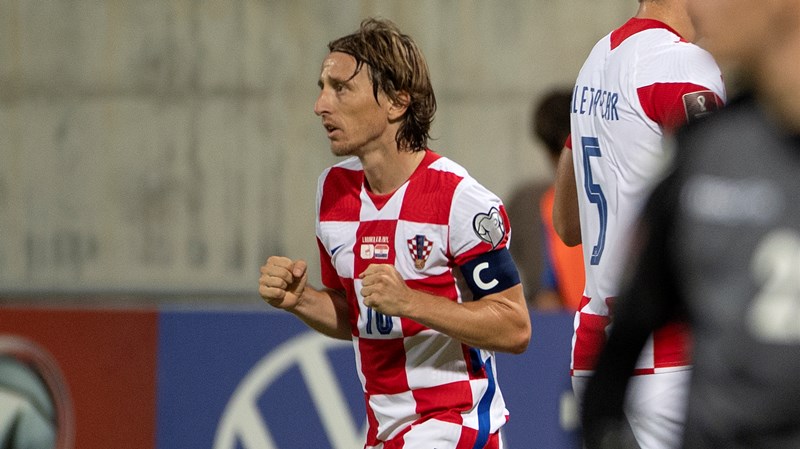 Foto: Drago Sopta/HNS
It was Modrić who had the best opportunity as the second half began: on 54 minutes, his penalty was saved by Cypriot goalkeeper Michael. 
Croatia sealed the victory in the final stages. Ten minutes before time, Gvardiol managed to tap the ball in to score his first senior international goal, and persistent Brekalo fed Livaja into added time to make it 3:0.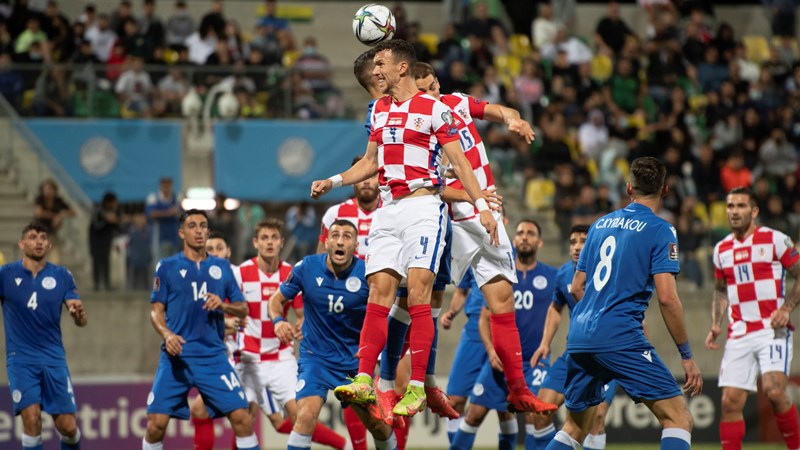 Foto: Drago Sopta/HNS
In other Group H matches, Russia defeated Slovakia 1:0, while Slovenia convincingly won at Malta 4:0. Croatia's next challenge is a home tie with Slovakia in Osijek, on Monday 11 October.
2022 FIFA World Cup qualifiers, Group H:
1. Croatia 16
2. Russia 16
3. Slovenia 10
4. Slovakia 9
5. Malta 4
6. Cyprus 4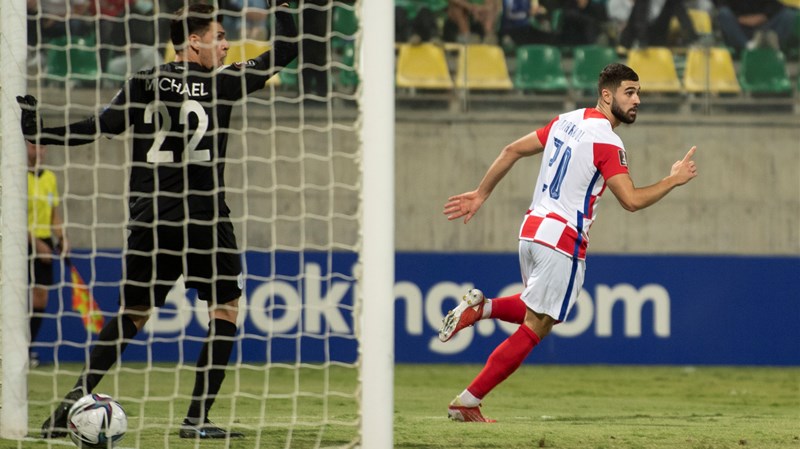 Foto: Drago Sopta/HNS
Copyright by Croatian Football Federation. Quoting text from this article is granted subject to appropriate credit being given to HNS as a source and providing direct link to the original content at hns.family. Re-use of the photographs is not permitted.
Scoreboard
Prethodna utakmica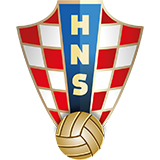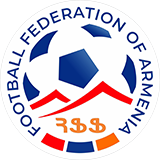 Euro2024 (kv.)
Hrvatska
Armenija
1:0
Više na rezultati.hns.team