Vrsaljko's farewell
First Šime's post no one is going to like
26.08.2022.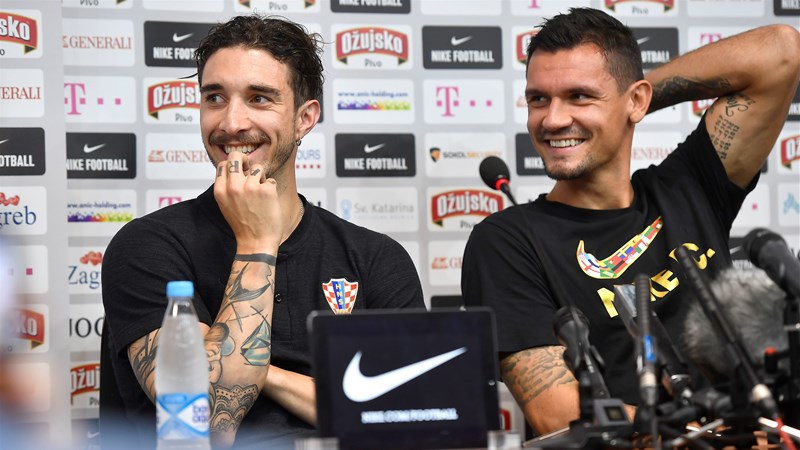 Photo by: Drago Sopta/HNS
Šime Vrsaljko decided to close his international career: another member of silver-winning generation to step down. Tired of numerous injuries that interfered with his continuity in Croatia national team following the World Cup in Russia.
Šime stopped at 52 caps, including the four major competitions - two World Cups (2014, 2018) and two European Championships (2016, 2021). He made his first appearance on 9 February 2011 in a friendly vs. Czech Republic in Pula, and his international career grew with every new encounter, and peaked four years ago in Russia, when Croatia won the silver medal.
His Instagram live from Croatia dressing room following the semifinal victory over England has immediately became a part of contemporary Croatian social sphere anthology, a theme of behind the scenes events during the World Cup in Russia, when Croatia internationals thrilled the world not just with football skills, but also with openness, spontaneity, sense of humor, youthful cheerfulness, infectious optimism, pride, sporting defiance...
It is actually difficult to say what was a more iconic moment from these glorious days in Moscow: Vrsaljko's urbi et orbi from the dressing room, or the photo where he is blissfully sleeping - making his football dreams come true, securing a berth to the World Cup final.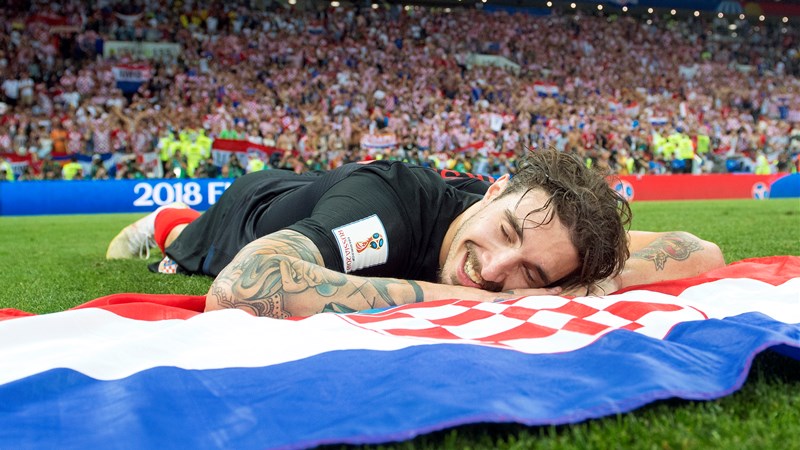 Foto: Drago Sopta/HNS
"I just felt like it, to lie down on the flag, and the expression on my face says it all. I am happy that this image of me lying down on Croatian flag, with my eyes closed, and a smile on my face, left such an impression and now clearly represents how passionate and proud we are to play for the national team. I am happy that it became a symbol of our achievement in Russia".  
Thus spoke Šime on the greatest moment of his international career - and the careers of his international teammates. Besides great performances, he will be remembered as the team spirit's creative force and positive energy generator. On and off the field. In good days, and bad days. Anyway, it is enough to check the video co-production by Vrsaljko and Lovren from Russia '18 once again, to laugh at Šime's caricatured derivative "Aj laaajk" that went viral on social media those days.  
The social media will go viral these days too... with a significant difference. His post, for the first time, will not be liked.
Copyright by Croatian Football Federation. Quoting text from this article is granted subject to appropriate credit being given to HNS as a source and providing direct link to the original content at hns.family. Re-use of the photographs is not permitted.
Scoreboard
Prethodna utakmica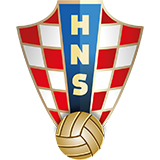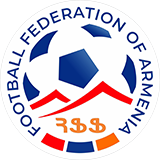 Euro2024 (kv.)
Hrvatska
Armenija
1:0
Više na rezultati.hns.team